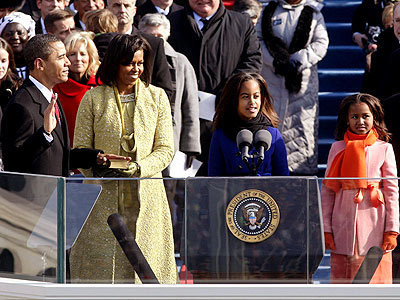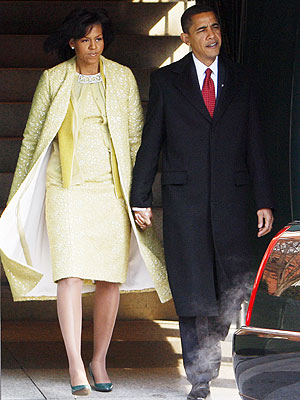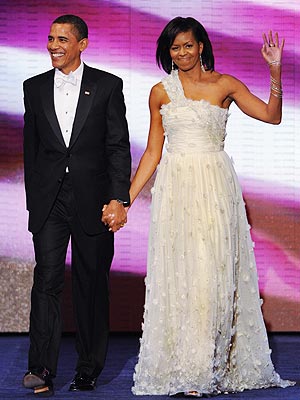 --Michelle Obama became the first lady in a custom Isabel Toledo yellow sheath and matching coat, Jimmy Choo teal heels and olive green J. Crew leather gloves. I really liked this one. Some gals in the office didn't like the jeweled neckline, but I sure did. Thought it really pulled it together nicely and added a little something.
--The Obama girls wore J.Crew. And, no you can't get their outfits on the website--they were custom-made. They looked adorable.
--In the evening, Michelle wore a one-shouldered, ivory gown by 26-year old Jason Wu. Very classy, very chic, and very wearable. Very cool that the relatively unknown designer's dress will now be in the Smithsonian.
Critique: Overall, I think she did a great job. She has her own style, and I like that about her. She doesn't try to be Jackie O., but she does show a little flair. She needs a lesson in accessorizing, however. Olive green gloves and teal heels? Um, no.
---
Posted by Lawren at January 21, 2009 06:30 AM | Trackbacks (0)