I have an early meeting, so I don't have time for an in-depth post. Click here for a list of winners.
A few thoughts:
--They took way too long to get to one of the major awards.
--Was Jack's hair an ode to Britney?
--The suit Ellen wore for her opening was heinous.
--Overall, Ellen did a pretty good job. (Other than thinking Penelope Cruz was from Mexico).
--Al Gore looked like a big, fat, sweatball. Ewww. And, enough already!
--Why can't someone w/ moderate intelligence do the red carpet? Seacrest is such a rod, and Dipandi and Matenapololalawhatever are both total morons.
--Clint Eastwood's wife/date was so annoying. When Ellen was doing the crowd stuff, she kept trying to get involved and take part. Um, no sweetie. When Ellen is talking to Spielberg and Eastwood, you shut your mouth. And, did you see her later picking lint off Eastwood's pants? Someone should have smacked her.
--Were best movie presenters Diane Keaton and Jack Nicholson wasted? They sure seemed like it!
My picks for best dressed (and overall, I must say this was a well-dressed bunch):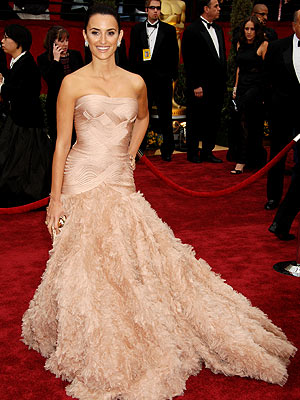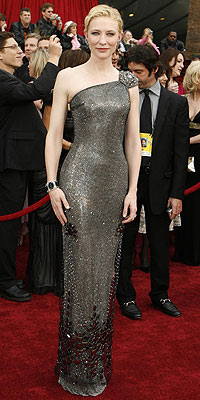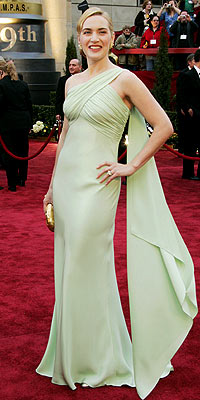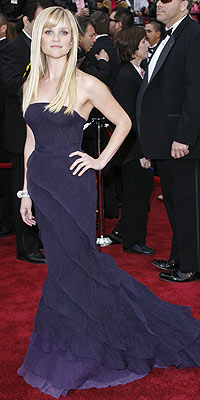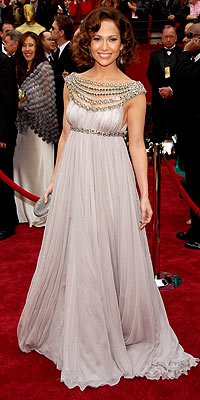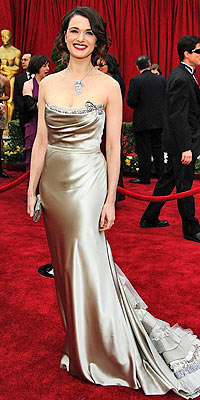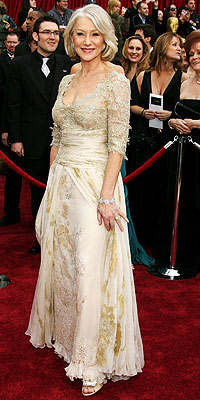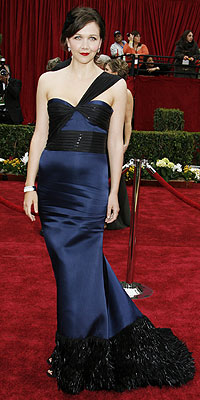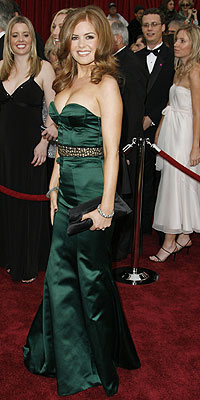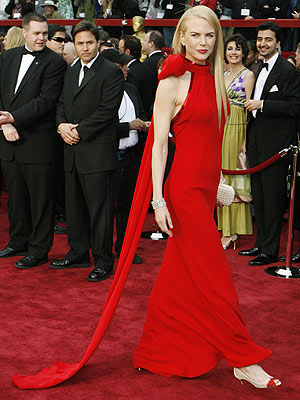 My pics for worst dressed: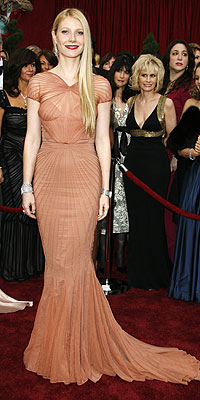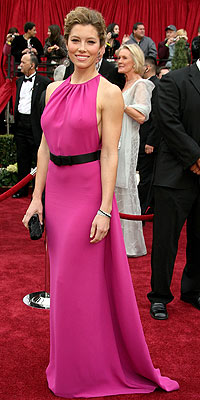 (I actually really liked the above dress Jessica Biel wore...however, it did NOT fit her well, so it puts her on my worst list).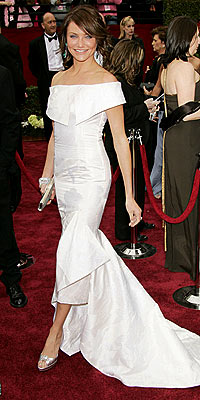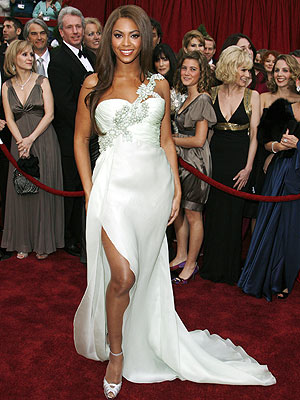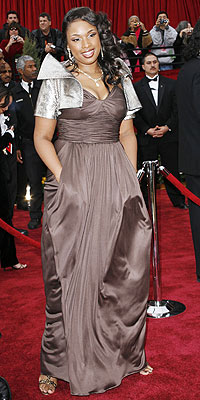 ---
Posted by Lawren at February 26, 2007 06:40 AM | Trackbacks (0)

i was wondering if cameron was coming straight from her wedding (or wishful thinking on her part).
jessica biel is uber-hot but that dress does nothing for her. looks like she is hiding something.
gwenth looks like she is participating in a nautical theme (looks like a clam or mermaid).
hot chicks, hmmmm.....
Says:
just one guy's opinion
at February 26, 2007 09:09 AM
---
good rundown of the oscar's -- and diane keaton was most certainly on something!
Says:
camille
at February 26, 2007 09:42 AM
---
she should shut her mouth and be smacked? Nice.
Says:
at February 26, 2007 10:49 AM
---
Thank you for the whole Al Gore shit...I am so sick of him...I love the part where they said Global warming caused hurrican katrina...Do we have proof of this???
Says:
Hutch
at February 26, 2007 11:05 AM
---
I never claimed I was always nice, now did I?
Says:
Lawren
at February 26, 2007 11:42 AM
---
Yeah, "global warming" caused Hurrican Katrina last year. Nevermind that, despite the fact we should be even warmer this year due to "global warming", it caused no hurricanes this season.
Apparently, that is an "Inconvenient Truth" for Mr. Gore and his minions.
Says:
aeh
at February 26, 2007 12:28 PM
---
Did Jennifer Hudson's dress have pockets? In every picture I've seen, it looks like her hands are stuck in pockets in her gown. WTF?
Says:
Tracy
at February 26, 2007 02:25 PM
---
Reese was the most elegant and lovely. Ellen gave us nothing any boob off the street can do, given they don't offend anything but our interest true.
Global warming? Uh.. yeah? Al has found his way to make money. Hipocrit! http://www.drudgereport.com/
POWER: GORE MANSION USES 20X AVERAGE HOUSEHOLD; CONSUMPTION INCREASE AFTER 'TRUTH'...
Group questions level of energy use at Gore home...
For the real science facts
http://www.junkscience.com/
Says:
Cypress
at February 27, 2007 07:22 AM
---
What is the easiest way katedra notre-dame w paryzu to travel from Paris city centre to Disneyland Paris?
Says:
bhavzparadise
at January 29, 2012 11:32 AM
---
This post has been sitting at the bottom of my reader for the longest time. I'm glad I finally decided to give it a read :)
Says:
reviews of construction software
at February 5, 2012 04:23 PM
---
Yay google is my matriarch aided me to spot this grand web page ! . "Don't influence out employed accompanying your claws. It does negative preclude using your poll." by Freaky Rooney.
Says:
Somer Slagel
at December 15, 2012 02:29 AM
---