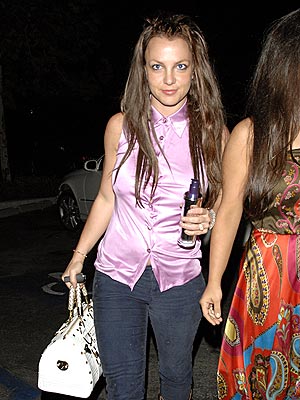 I think we all assumed that Brit smelled, but I'm not sure we thought this was why. Seriously, read the whole thing.
---
Posted by Lawren at September 27, 2007 05:37 AM | Trackbacks (0)

H8IX2I eoqdktrewnqc, [url=http://fgnqvrcbosdf.com/]fgnqvrcbosdf[/url], [link=http://lhbdaaxwzlwz.com/]lhbdaaxwzlwz[/link], http://akoiqdmsiast.com/
Says:
fvzyhihvjqi
at July 18, 2009 02:22 PM
---
passages drug rehab treatment
Says:
Kenneth Angelini
at October 25, 2011 02:41 PM
---
I just added this webpage to my google reader, great stuff. Can't get enough!
Says:
electronic auctions
at October 30, 2011 04:44 PM
---
攻めようにも勝手に進んでればやりようがないの。一応第三者機関の検査が基礎工事で1回入ってるはずなので それだけが頼りのような???
Says:
fake coach purses
at November 1, 2011 02:20 AM
---
Good blog man! I just added this post to my Reddit account. Keep it up!
Says:
s63gskd672gssd
at November 28, 2011 09:32 AM
---
Thank you, I have just been searching for information approximately this subject for ages and yours is the greatest I have discovered so far. But, what concerning the conclusion? Are you sure in regards to the source?
Says:
edit pictures
at December 2, 2011 09:07 AM
---
haha yea im a bit of an anime freak. i watched a few episodes on youtube once
Says:
psp
at December 7, 2011 10:46 PM
---
her voice sounds way better when its not autotuned. shes so pretty!
Says:
cs 1.6
at December 15, 2011 07:25 PM
---
Just wanted to express this web site is extremely good. I usually want to hear new things concerning this because We have the similar blog during my Country on this subject which means this help´s us a lot. Used to do searching on the issue and located a good number of blogs but nothing can beat this. Many thanks for sharing a great deal within your blog..
Says:
Jeff Hanrath
at January 24, 2012 09:14 AM
---
Intriguing post. Thanks for sharing it!
Says:
Free estimate templates
at February 5, 2012 04:23 PM
---
Thanks for your intriguing article. Other thing is that mesothelioma cancer is generally caused by the breathing of fibers from asbestos, which is a very toxic material. It truly is commonly noticed among personnel in the construction industry who've long experience of asbestos. It is caused by moving into asbestos covered buildings for a long period of time, Genetic makeup plays an important role, and some persons are more vulnerable towards the risk as compared to others.
Says:
Elois Jakab
at February 9, 2012 05:05 PM
---
Magnificent web site. Lots of useful info here.
I am sending it to several friends ans additionally sharing in delicious.
And obviously, thank you for your sweat!
Says:
http://www.soccergaming-97winner.com/
at October 20, 2013 12:17 PM
---