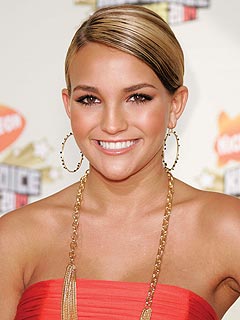 Britney Spears's 16-year-old sister Jamie Lynn Spears is pregnant. OK! Magazine has a six-page spread of Britney's baby sister and mama, Lynne, which will slam (and no doubt) sell out on stands Wednesday.
In an exclusive with the weekly, Jamie Lynn reportedly reveals that the father is her long-time lover, 19-year-old Casey Aldridge. The pair were recently sighted house-hunting in Valencia, Calif.
And in related news: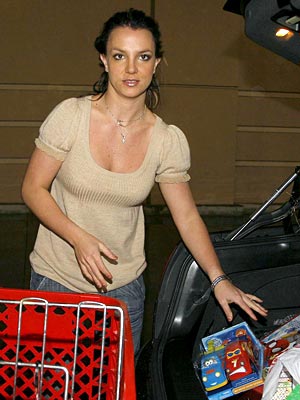 --Britney Spears found out about her 16-year-old sister's pregnancy the same time everybody else did, a family friend says. "This is going to kill her," the friend said. "In the end, she'll be supportive, but this is a big shock."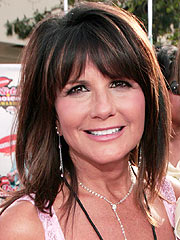 --Lynne Spears's book about parenting has been put on hold, the publisher confirmed. "The book is delayed indefinitely. It's delayed, not cancelled," says a spokeswoman for Thomas Nelson, which publishes inspirational books and Bibles.

---
Posted by Lawren at December 19, 2007 06:38 AM | Trackbacks (0)

TPT
Says:
LKM
at December 19, 2007 08:33 AM
---
um, i think I'm shocked at the phrase used by 16 yr-old jamie lynn > "my long time lover" .
could that insinuate a statutory rape arena?
Says:
Tina in LA
at December 19, 2007 02:25 PM
---
There's no insinuation of statutory rape. She's 16. He's 19. Ergo...
Says:
jen
at December 19, 2007 03:56 PM
---
Umm, she's 16 NOW ... if he, at 19, is her "long-time lover" then I'm pretty sure they were having sex when she was 15 or younger.
Says:
Iceman
at December 20, 2007 03:57 PM
---
meridia cwudni metoprolol >:( xanax 29137 auto insurance quotes 811
Says:
angellicar
at June 18, 2010 05:21 PM
---
ambien dangers %-DD phentermine =))) buy phentermine cheap asg accutane tzkp tramadol online 752
Says:
Brookdr
at July 18, 2010 01:12 AM
---
car insureance 119 ambien 345242 health insurance quotes pshvr homeowners insurance rcgtvm cialis 9679
Says:
austonwg
at July 18, 2010 03:27 AM
---
I have witnessed the trailer on the movie and it truly is laughable. It shows the many skill that a community theater group might. To ask us to believe that that this silly movie, and not anti-American hatred may be the cause of those well-timed 9/11 riots is also laughable. This White Dwelling is staying run by amateurs.
Says:
Clementine Hebsch
at December 15, 2012 07:31 PM
---