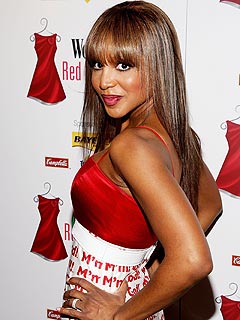 Grammy-winning singer Toni Braxton is in "good condition" after being admitted to a Las Vegas hospital for chest pains Monday night, says a spokeswoman for a hotel-casino where the singer has been performing.
The singer, 40, is expected to be released from the St. Rose Dominican Hospital on Tuesday afternoon, according to the Flamingo Hotel-Casino rep. She has been headlining her live show "Toni Braxton: Revealed" five days a week at the Flamingo since 2006.
The singer has spoken in public about her heart condition, pericarditis, an inflammation of the sac surrounding the heart.
---
Posted by Lawren at April 9, 2008 05:43 AM | Trackbacks (0)

I cant believe that this is a real site
Says:
Teodoro Farmer
at September 14, 2011 10:29 PM
---
wow, sweet post hombre, I have bookmarked this site!
Says:
Tatum Kuligowski
at September 14, 2011 10:30 PM
---
hiya all, I used to be just checkin out this web site and that i actually enjoy the idea of this short article, and also have not even attempt to try and do, therefore any person would like to to possess engrossing discussion about this, make sure you mail an email on yahoo, my brand is tim posali
Says:
Rickie Mattier
at December 15, 2012 03:22 AM
---