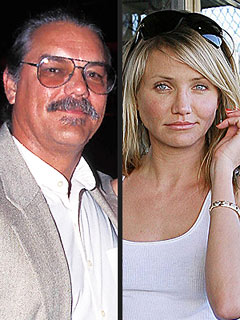 Cameron Diaz's father, Emilio Diaz, died Tuesday morning, it is being reported.
Emilio Diaz, 58, had been suffering from a flu, which turned in to pneumonia, according to TMZ.com, which first reported the news.
---
Posted by Lawren at April 16, 2008 05:43 AM | Trackbacks (0)

CHECK OUT MY VIDEO 100 KILLS NO DEMO CHECK OUT THE CHANNEL TO U WANT BE DISAPPOINTED
Says:
psp one
at December 3, 2011 09:58 PM
---
i cant get how you are able to reveal like this incredible posts admin very much thanks
Says:
film izle
at March 13, 2012 07:05 AM
---
It is a negative bargain for that public, but when has that at any time stopped the authorities from approving it?
Says:
Greg Hartsell
at December 15, 2012 02:33 PM
---