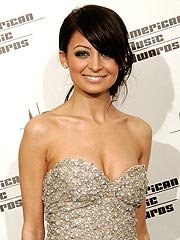 --Nicole Richie's health troubles on the set of The Simple Life – she was hospitalized for dehydration earlier this month – are the result of hypoglycemia, her rep says. "In her ongoing effort to focus on her well-being, Nicole has recently been diagnosed with hypoglycemia" or low blood sugar, her spokesperson said. (I don't doubt that...but being anorexic doesn't help either).
--Paul McCartney and estranged wife Heather Mills are still friends and the former Beatle sent a bouquet of flowers to mark the former model's debut on reality TV show Dancing With The Stars. Despite media reports of a bitter battle between the pair - who split last year after four years of marriage - Mills insists relations between her and McCartney are amicable, and blames the rocker's lawyers for dragging out their divorce. She told talk show host Larry King on Tuesday night about McCartney's gift: "It was nice. There was a card that read, 'Dear Mummy, love Daddy and Beatrice.' (Hmmm...I wonder if it had anything to do with the fact that she accepted a $55M divorce settlement--MUCH less than what she was asking for).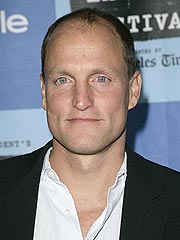 --Woody Harrelson's father, Charles, died in prison last week. Charles Harrelson, 69, had been serving two life sentences in a maximum-security Colorado federal prison for the 1979 slaying of a federal judge. He was found unresponsive in his cell on March 15, Felicia Ponce, a Bureau of Prisons spokeswoman in Washington, told the Associated Press. Fremont County Coroner Dorothy Twellman said he probably died of a heart attack in his sleep. Harrelson was convicted in 1982 of the slaying of a federal judge in San Antonio, Texas, in what prosecutors described as a $250,000 contract murder. Harrelson maintained his innocence and appealed in 1998, but the conviction was upheld. The actor was just 7 when the elder Harrelson was first jailed, for killing a Texas businessman, the AP reports. He was in college when his father was convicted of the judge's assassination.
--Fox has picked up the action drama "Prison Break" for a third season. Details on the serialized drama's story line for next season are being kept under wraps, but it is understood that brothers Michael (Wentworth Miller) and Lincoln (Dominic Purcell) -- who recently escaped to Panama with the FBI hot on their trail -- and many of their fellow fugitives would end up back behind bars, possibly in Panama. "It essentially will be a new chapter," creator/executive producer Paul Scheuring said. "It's going to return to the fundamental conceit, to the roots of what the show was about." (So pumped. It's such an awesome show!)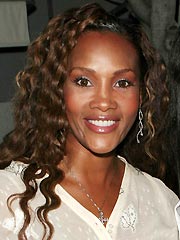 --Actress Vivica A. Fox was arrested on suspicion of driving under the influence Tuesday night, according to the California Highway Patrol. Around 11 p.m., a patrol car noticed Fox's silver Cadillac SRX traveling on a Los Angeles freeway at about 80 mph in a 65-mph zone, says CHP spokesman Leland Tang. "Fox exhibited signs of alcohol intoxication," Tang says. "A field sobriety test was administered and she scored over 0.08" – the California legal limit.

--One celeb gets out of rehab, another goes in. On the heels of Britney Spears' release from the Promises clinic, Hollywood hunk Jesse Metcalfe checked himself in to an undisclosed rehab center for alcohol abuse this week, a rep for the star confirmed. (Makes sense after I reported on this rampage at the Mondrian...)

--A few select critics have been awarded the opportunity to see the first few episodes of the final "Sopranos" season. One critic said, "There are only nine episodes, and the first two, while terrific in every sense, only foreshadow a little of what may come before the last shot is heard." (Ooooooh! I can't wait!!!!)

--Calvert DeForest, the white-haired, bespectacled nebbish who gained cult status as the oddball Larry "Bud" Melman on David Letterman's late night television shows, has died after a long illness. The Brooklyn-born DeForest, who was 85, died Monday at a hospital on Long Island, Letterman's "Late Show" announced Wednesday. He made dozens of appearances on Letterman's shows from 1982 through 2002, handling a variety of twisted duties: dueting with Sonny Bono on "I Got You, Babe," doing a Mary Tyler Moore impression during a visit to Minneapolis, handing out hot towels to arrivals at the Port Authority Bus Terminal.

--What did celebrities do before Myspace?

--Tom Cruise is set to star in an untitled thriller based on an attempt to assassinate Adolf Hitler at the height of World War II. (I wonder if he's actually playing Hitler. He's certainly the right height for the part. It doesn't matter. The best Hitler movie EVER is Downfall. Truly amazing. I'd recommend watching it if you haven't seen it. Am I right, Iceman?)

--Charlie Sheen is the newest moron to back the twisted theory that the United States government was behind the 9/11 terror attacks. Sheen, has agreed to narrate a new version of the loopy YouTube documentary "Loose Change," which claims that a corrupt faction within the federal government orchestrated the mass murder at the World Trade Center. Sources say Sheen - whose father, Martin Sheen, has been arrested 63 times protesting on behalf of various leftist causes - is in talks with Dallas Mavericks owner Mark Cuban's Magnolia Pictures to distribute "Loose Change." Sheen has called for a new independent probe of the attack, telling Alex Jones' radio show: "It seems to me like 19 amateurs with box cutters taking over four commercial airliners and hitting 75 percent of their targets, that feels like a conspiracy theory. It raises a lot of questions." (What an effing idiot. Go bang another hooker, Charlie)

--Jay-Z pays off when he loses a bet. Four years ago, the rap czar gave Playboy editor Rob Tannenbaum 50-1 odds that he'd never, ever come out of retirement and snatched $20 out of Tannenbaum's hand. When Jay-Z ended his retirement with the recent release of "Kingdom Come," Tannenbaum figured he'd try to collect and called Jay-Z's assistant to remind him of the wager. Last week, a messenger delivered him 10 crisp $100 bills from Jay-Z's office. Tannenbaum told us, "Jay-Z is a man of his word. I just bought a plasma TV with the money, and the first thing I'm going to watch on it is a Jay-Z video." (That says a lot about a person. I've always liked him).
--Tackilicious:

Random Thought of the Day: If you aren't listening to the music of Amy Winehouse, you really should be. Click here to hear a few of her tracks. She has an amazingly unique voice. Think of a modern-day Sarah Vaughn. A breath of fresh air from the crap on the radio right now.
---
Posted by Lawren at March 22, 2007 06:02 AM | Trackbacks (0)

Apparently, I was a little late sending you the 411 on the Sopranos. Needless to say, I am ready for the new season.
Jay-Z and Playboy...both class acts. ;)
Says:
aeh
at March 22, 2007 07:01 AM
---
Thanks for the tip on Amy Winehouse - never heard of her, but she sounds great!
Says:
Ally
at March 22, 2007 02:51 PM
---
Amy Winehouse is in rotation on WXRT here in Chicago and if you havem't seen a show at Schuba's where she is playing on May 3rd, do yourself a favor and check it out
Says:
Cutter in Chicago
at March 22, 2007 09:30 PM
---
personal health insurance baelh auto insurance 0508
Says:
chabab
at November 9, 2010 09:28 PM
---
home insurance fxnd life insurance quotes tvg
Says:
twnatu
at November 12, 2010 05:31 AM
---
levitra levitra 72304 tramadol 922466 acomplia >:PP
Says:
kamikazeQTip
at December 2, 2010 05:54 PM
---
These are very amusing. Looking forwards to upcoming pages.
Says:
teacher jokes funny
at January 11, 2012 01:33 AM
---
Amazing, this is actually funny. You improve your site frequently? Cheers
Says:
blonde jokes one liners
at January 11, 2012 02:27 PM
---
I'd need to test with you here. Which isn't something I often do! I take pleasure in studying a put up that may make folks think. Also, thanks for allowing me to comment!
Says:
wearing a cumberbun
at January 30, 2012 12:18 PM
---
I would like to thank you for the efforts you've put in writing this site. I'm hoping the same high-grade web site post from you in the future as well. Actually your creative writing abilities has encouraged me to get my own website going now. Really blogging is spreading its wings and growing fast. Your write up is a great example.
Says:
Kaley Sorrick
at February 6, 2012 06:56 PM
---
Just out of curiosity, what's your experience in the field like? I searched around the site and couldn't find a bio or anything. Either way, thanks for the blog post!
Says:
homebuilder software
at February 7, 2012 04:39 AM
---
I admire the beneficial facts you offer in your articles or blog posts. I'll bookmark your weblog and also have my youngsters verify up here frequently. I'm very sure they will discover lots of new stuff right here than anyone else!
Says:
Raymon Bumps
at April 13, 2012 12:07 AM
---
Outstanding point was happy I came across your web site. You constantly have the very best information yet it feels like anytime I come around your site once again, I forget I was here by the next time I would like to check it haha :) Kudos once more! Take care
Says:
real HCG diet plan
at June 10, 2012 06:10 AM
---
I visited a lot of website but I think this one holds something extra in it in it
Says:
Diana
at January 24, 2013 06:58 PM
---
Hey there, You have done an incredible job. I will definitely digg it and personally recommend to my friends. I'm confident they will be benefited from this website.
Says:
sennik internetowy
at January 25, 2013 02:28 PM
---
Interesting blog post. A few things i would like to add is that laptop or computer memory should be purchased in case your computer cannot cope with everything you do along with it. One can put in two RAM boards with 1GB each, as an illustration, but not certainly one of 1GB and one having 2GB. One should look for the maker's documentation for own PC to be sure what type of memory space is required.
Says:
piotr lesiak politechnika radomska
at January 26, 2013 11:23 AM
---
I'm getting a javascript error, is anyone else?
Says:
viagra cheap canada
at January 27, 2013 06:08 AM
---
I dugg some of you post as I thought they were very useful very helpful
Says:
Arica Rothgeb
at January 27, 2013 09:41 AM
---
Heya i am for the first time here. I came across this board and I find It really useful & it helped me out much. I hope to give something back and aid others like you helped me.
Says:
senniki polskie sny
at January 28, 2013 02:21 AM
---
Go shopping for exercise boots in the evening. Tava Tea reviews UK It is now time of day when the ft have reached their most significant, and for that reason you can rest assured that your new shoes or boots will not be as well small for exercises.
Says:
Damien Burgess
at January 29, 2013 02:07 PM
---
Excellent blog here! Also your site loads up fast! What web host are you using? Can I get your affiliate link to your host? I wish my site loaded up as quickly as yours lol
Says:
petsads.us
at February 1, 2013 09:20 AM
---
tgirl as well as their reside intercourse chat. Why don`t you pay a visit to my website and check what these horny shemale hotties will do for you in a single on a person cam chat!
Says:
live tranny cams
at February 2, 2013 11:29 PM
---
I've been absent for a while, but now I remember why I used to love this web site. Thank you, I'll try and check back more frequently. How frequently you update your web site?
Says:
Piotr Lesiak
at February 4, 2013 06:22 AM
---
Thanks on behalf of spending the calculate to argue this, I deem starkly in relation to it and love conception added resting on this topic.
Says:
biuro tłumaczeń
at February 4, 2013 11:59 AM
---
As I position owner I have faith in the satisfy background pertinent now is fantastically superb, recognition for your efforts.
Says:
biuro tłumaczeń
at February 5, 2013 03:09 AM
---
Aw, this was quite a excellent post. In concept I have to spot in writing related to this moreover - spending time and actual effort to make a outstanding article… but what / points I say… I procrastinate alot and no indicates often get something carried out.
Says:
Garrett Sondrup
at February 5, 2013 02:27 PM
---
Very interesting topic, thank you for putting up.
Says:
Celinda Redcross
at February 6, 2013 07:38 AM
---
Ok, super letnik
Says:
Letnik
at February 14, 2013 08:05 AM
---
Thank you a lot for sharing this with all of us you actually realize what you are speaking approximately! Bookmarked. Kindly additionally discuss with my website =). We will have a hyperlink exchange agreement between us!
Says:
Wakacyjny Marek
at February 15, 2013 08:07 AM
---
Incredible! This blog looks just like my old one! It's on a entirely different topic but it has pretty much the same page layout and design. Great choice of colors!
Says:
Sarbinowo tutaj
at February 22, 2013 05:37 PM
---
Fantastic site. Lots of useful information here. I am sending it to a few friends ans also sharing in delicious. And certainly, thanks for your effort!
Says:
Tu wczasy
at February 23, 2013 05:02 PM
---
Just want to say your article is as astonishing. The clarity to your post is simply great and i can suppose you are knowledgeable in this subject. Well together with your permission allow me to grasp your feed to stay updated with imminent post. Thanks 1,000,000 and please carry on the rewarding work.
Says:
Moja strona
at February 25, 2013 10:57 AM
---
Detailed place of duty would it be OK qualification i link this by my site? Thanks
Says:
Destefani
at February 26, 2013 05:44 PM
---
Thank you so much for giving everyone such a remarkable possiblity to read from this website. It is often very cool and also stuffed with a lot of fun for me personally and my office colleagues to visit your blog at the least three times a week to read through the newest guidance you will have. Not to mention, I am also at all times astounded with the great methods served by you. Selected 3 ideas in this post are ultimately the most impressive I've ever had.
Says:
mapa polski na kody pocztowe
at February 28, 2013 01:10 AM
---
you're really a good webmaster. The site loading speed is amazing. It seems that you are doing any unique trick. Furthermore, The contents are masterwork. you have done a fantastic job on this topic!
Says:
Adolph Pituch
at February 28, 2013 03:24 AM
---
I should utter, as an superb agreement as I enjoyed studying what you had to utter, I couldnt assist but shed curiosity following a whilst. Its as in the occasion you had a magnificent grasp on the subject affair, except you forgot to comprise your readers. Perhaps you could reflect on the subject of this from far a large amount additional than 1 viewpoint. Or else probably you shouldnt generalise thus by a long way. Its much enhanced inside the occasion you ponder on the subject of what different individuals might have to utter literally of merely up for grabs for a intestine response to the subject. Care about adjusting your personal thought method and bountiful others who may interpret this the benefit of the doubt.
Says:
Jernstrom
at February 28, 2013 05:38 AM
---
Wow, I enjoyed your neat post.
Says:
Godoy
at February 28, 2013 08:00 AM
---
It's paramount to participate in a contest on behalf of one of the greatest blogs on the web. I will hint at this web site!
Says:
Lambros
at March 4, 2013 08:59 AM
---
Oh my goodness! a tremendous article dude. Thank you Nevertheless I'm experiencing challenge with ur rss . Don't know why Unable to subscribe to it. Is there anyone getting an identical rss downside? Anyone who is aware of kindly respond. Thnkx
Says:
Glinda Arington
at March 6, 2013 06:52 AM
---
Why do copyright holders only permit community commencing confident countries to view their content?
Says:
Kiersten Mccravy
at March 6, 2013 09:26 AM
---
Thanks for your information on this blog. A single thing I would choose to say is that often purchasing consumer electronics items on the Internet is nothing new. The truth is, in the past several years alone, the market for online electronics has grown a great deal. Today, you will discover practically any specific electronic device and product on the Internet, ranging from cameras plus camcorders to computer parts and game playing consoles.
Says:
Allen
at March 8, 2013 04:24 PM
---
I just now wanted to thank you again for this amazing website you have made here. Its full of ideas for those who are genuinely interested in this particular subject, especially this very post. You're really all so sweet along with thoughtful of others as well as reading your site posts is a fantastic delight if you ask me. And that of a generous reward! Tom and I usually have excitement making use of your recommendations in what we have to do in the near future. Our record is a distance long and tips is going to be put to great use.
Says:
kody pocztowe szczecin wyzwolenia
at March 10, 2013 08:02 AM
---
We're a group of volunteers and starting a new scheme in our community. Your site offered us with valuable info to work on. You have performed a formidable process and our whole community will be grateful to you.
Says:
Barney Kanzler
at March 13, 2013 01:22 PM
---
This locate was... how accomplish I voice it? Relevant!! Finally I have set up impressive that helped me. Kudos!
Says:
Klare
at March 14, 2013 11:37 PM
---
I got what we identify, gratitude pertaining to swing upwards. Woh I'm delighted to comprehend this site by means of yahoo. Merit By regard to Reveal Khmer Karaoke Superstars » Somnangblogs.
Says:
Loggens
at March 18, 2013 04:41 AM
---
Eric, gratitude for including my obtain elements freebies. I welcome it.
Says:
Chelsey
at March 19, 2013 10:18 AM
---
hello!,I love your writing so much! share we keep in touch more about your post on AOL? I need a specialist on this area to resolve my problem. May be that is you! Having a look forward to look you.
Says:
Lashunda
at March 20, 2013 03:08 AM
---
Hello near I am so delighted I originate your weblog, I in fact bring into being you by mistake, although I was probing on Google for something besides, Anyhow I am here instantly and would immediately in the vein of to utter cheers for a remarkable placement and a all rotund exciting blog (I too fondness the theme/design), I don't have time to browse it all at the moment but I have book-marked it and also integrated your RSS feeds, thus when I have time I will ensue rearward to recite a lot more, Please perform save cheery the superb work.
Says:
Annalee
at March 23, 2013 05:59 AM
---
You in reality force to it appear especially relaxed mutually with your presentation however I to attain this topic to be in truth one fixation which I feel I'd never twig. It sort of feels extremely knotty and fantastically huge for me. I am looking to the front proceeding your next situate cheery, I will endeavor to get the grasp of it!
Says:
Bobby
at March 25, 2013 10:40 AM
---
excellent publish, very informative. I ponder why the other specialists of this sector do not notice this. You must continue your writing. I am sure, you've a great readers' base already!
Says:
Claud
at March 26, 2013 07:25 PM
---
Hey there! Would you mind if I disclose your blog with my twitter group? Near's a lot of people that I reflect would really welcome your satisfy. Please allow me know. Several thanks
Says:
Reid
at March 28, 2013 03:11 PM
---
I was same delighted to find this website. I wanted to thank you for your calculate for this admirable post!!
Says:
Teresa
at March 28, 2013 07:38 PM
---
It was some joy discovering your situate the recent past. I inwards here today hunting new issues. I was not automatically frustrated. Your tips presently following original approaches on this thing have been beneficial plus an superb assistance to personally. We appreciate you leaving outdated time to engrave outdated these items and next for instructive your thoughts.
Says:
Jody
at April 2, 2013 08:52 AM
---
I am extremely impressed with your writing talents as smartly as with the layout on your blog. Is this a paid topic or did you modify it your self? Either way keep up the nice high quality writing, it is uncommon to look a great weblog like this one these days..
Says:
filmy angielskie z napisami chomikuj
at April 8, 2013 11:55 PM
---
Absolutely composed subject matter, thank you for selective information. "The earth was made round so we would not see too far down the road." by Karen Blixen.
Says:
wyszukiwarka kodów pocztowych poznań
at April 9, 2013 01:58 PM
---
I was wondering if you ever painstaking changing the explain of your blog? Its very fine in black and white; I fondness what youve got to articulate. Excluding maybe you could a little added in the way of gratify as a result community might connect with it enhanced. Youve got an awful lot of text for only having one otherwise two imagery. Possibly you could space it absent better?
Says:
Marilee
at April 12, 2013 04:14 AM
---
I'm still straight away studying via you, but I am just humanizing me personally. I without doubt care for conception almost the whole thing that is written inside your blog. Storeroom your stories new. I liked it!
Says:
Curtis
at April 12, 2013 07:41 AM
---
Pretty nice post. I just stumbled upon your weblog and wanted to say that I have truly enjoyed browsing your blog posts. After all I'll be subscribing to your feed and I hope you write again soon!
Says:
Wendy Lenius
at April 13, 2013 12:45 AM
---
Get Originate On Inhabitant Problem Search, Site Anticyclone in Hunt Engine Results & Profit With New Customers. Seo Services
Says:
Hyman
at April 19, 2013 03:17 AM
---
I saw this really good website today. Austin Real Estate
Says:
metro e cig review
at May 21, 2013 06:44 PM
---
Hello there, I discovered your web site by way of Google even as looking for a comparable matter, your site came up, it seems to be good. I've bookmarked it in my google bookmarks.
Says:
wedding photography northern ireland
at May 30, 2013 01:32 PM
---
I was able to find good info from your articles.
Says:
nintendo retro
at June 22, 2013 08:07 PM
---
Hey There. I discovered your blog using msn. That is an extremely neatly written article. I will make sure to bookmark it and return to read extra of your useful information. Thanks for the post. I'll certainly comeback.
Says:
Joyful gifts
at June 27, 2013 08:52 AM
---
We utterly love your blog and attain the majority of your post's to live just what I'm looking on behalf of. Would you propose guest writers to engrave gratify to suit your needs? I wouldn't mind composing a send or elaborating by a number of the subjects you write in family member to here. Another time, breathtaking site!
Says:
Rory
at June 27, 2013 09:23 AM
---
Can I use and transport an electronic cigarette in an airplane?
Says:
electronic cigarettes
at July 11, 2013 02:49 PM
---
Excellent site you have got here.. It's difficult to find high quality writing like yours nowadays. I seriously appreciate individuals like you! Take care!!
Says:
DJ Scream – Long Live The Hustle (Album)
at July 17, 2013 12:28 PM
---
Hi there, I do believe your blog could be having internet browser compatibility problems. Whenever I take a look at your web site in Safari, it looks fine however, when opening in Internet Explorer, it has some overlapping issues. I just wanted to give you a quick heads up! Other than that, wonderful website!
Says:
free sex
at July 19, 2013 06:56 PM
---
Greetings! Very useful advice in this particular article! It is the little changes that will make the most significant changes. Thanks a lot for sharing!
Says:
2012 sats papers
at August 22, 2013 02:58 AM
---
Another important component is that if you are an elderly person, travel insurance intended for pensioners is something you must really think about. The elderly you are, a lot more at risk you happen to be for having something awful happen to you while in foreign countries. If you are not necessarily covered by several comprehensive insurance coverage, you could have a number of serious problems. Thanks for discussing your ideas on this web blog.
Says:
luxury manueal antonio hotel
at August 30, 2013 07:07 PM
---
Hi there! I know this is somewhat off topic but I was wondering if you knew where I could find a captcha plugin for my comment form? I'm using the same blog platform as yours and I'm having problems finding one? Thanks a lot!
Says:
Günstige Burberry Schal
at October 8, 2013 05:40 AM
---
Maskodoq
Says:
Maskodoq
at October 23, 2013 10:18 PM
---
____ __
Good day! I simply wish to give you a big thumbs up for your
excellent information you've got here on this post. I'll
be coming back to your web site for more soon. %link\
Says:
____ __
at November 29, 2013 03:25 PM
---
____ __
Good day! I simply wish to give you a big thumbs up for your excellent information you've got here on
this post. I'll be coming back to your web site for more soon.
%link\
Says:
____ __
at November 29, 2013 03:26 PM
---
hi!,I like your writing so much! proportion we keep up a correspondence more about your post on AOL? I require a specialist on this area to solve my problem. Maybe that's you! Looking ahead to see you.
Says:
home renovation houston
at February 14, 2014 09:01 AM
---