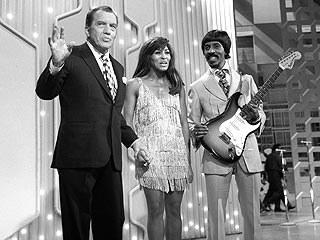 Ike Turner, legendary musician and wife beater, has died.
"All the fights Tina and I had were about her being sad about something. I get real emotional if you're worrying and don't tell me what it is. Then I can't think about nothing else. So I'd slap her or something like that." --Ike Turner, to People Magazine in 1990

---
Posted by Lawren at December 13, 2007 06:30 AM | Trackbacks (0)

He might have been a wife beater........but how does that make him any different than celebrities now?
Says:
Marcus
at December 16, 2007 09:04 AM
---
life insurance %P car insurance 982650 car insurence >:-]] cheapest insurance 8DD
Says:
HxCxHaley
at July 10, 2010 06:26 PM
---
overnight phentermine 0594 xanax jco xanax generic alprazolam 861905 prozac >:-O
Says:
lovelyjanice
at August 13, 2010 09:12 PM
---
Merely a smiling visitor here to share the love (:, btw outstanding layout.
Says:
wyszukiwarka kodów pocztowych wrocław
at April 11, 2013 03:46 AM
---